This page describes how to register in the LXM member database.


All the names of facebook LXM members are already stored in the LXM member database.
You can add extra info to it, like your email address, home town, mini description, membership of other mini groups.


On the LXM Register page you will see a list of members that already registered.
The page will look like this: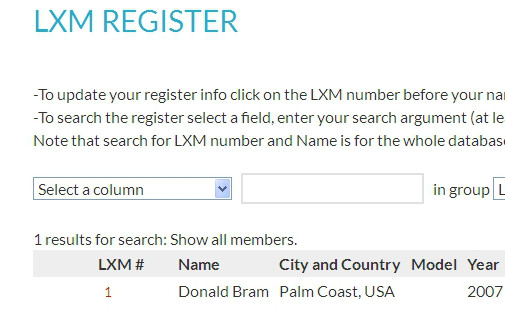 Click on the field "Select a column" and select "Name".
In the next field you must enter your name, as it is known in Facebook.
You may enter a partial or your full name, but at least 3 characters.
In this example I entered "bons", but my full name is Jan Bonsel.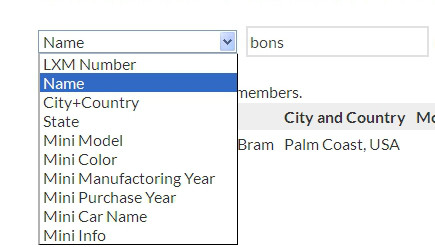 Finally click on the SEARCH button at the end of the line.

As a result you will see a list of members, your own and probably some with similar search text.
You can now select your entry by clicking on the red number in front of your name.



The following page has some fields where you can enter your info.
Behind every field is an explanation about its usage.
The city,state,country and mini group fields are used for personal pins on the geographical maps.
The password fields must be entered if you want your registration to be protected and listed on the member overview.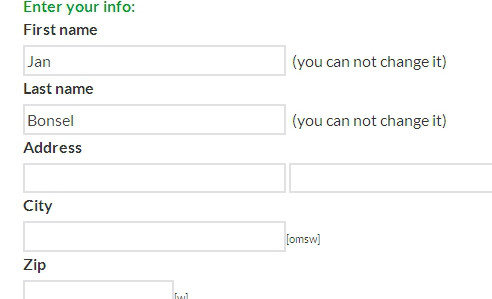 Select which Facebook groups you joined. This list may extend in future.
You may also upload a picture of yourself and 3 pictures of your MINI(s)/Mini(s).
The first time that you update your entry we recommend that you protect you data with a password.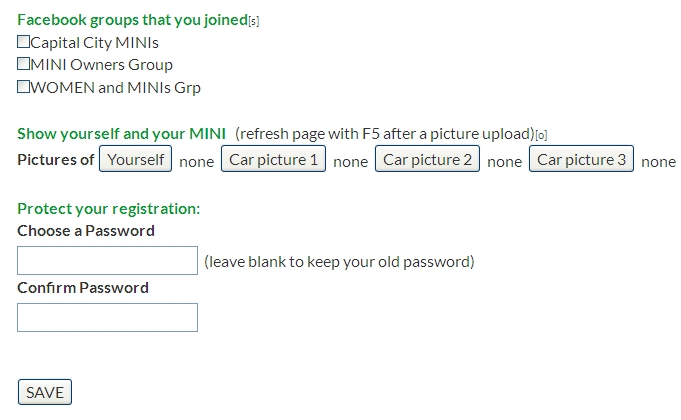 Finally click on SAVE to store everything you entered in the database.


You don't have to click on SAVE when you have more MINI's. In that case click on MORE Cars and continue to register the other cars.

NOTE: When you want to change the name in your entry you should ask Donald Bram.